Being a college student is not just about studying; for some, it involves responsibilities in keeping themselves in college. Are you a student and thinking about ways to pay your bills, tuition, and other expenses? This post is about earning money as a college student in India.
The list is to help you become efficient in earning some additional money in your extra time. 
Thanks to Technology, where it makes it easier to access opportunities around the globe. We've listed some of the online opportunities you can do to earn.
Earn money by helping other students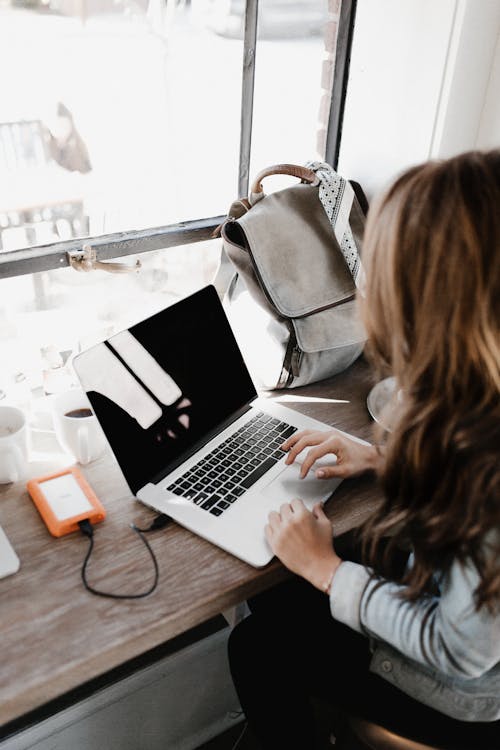 Yes, you heard right, you can earn money by helping other students.
Similar to platforms where you can get online jobs, you can also get assignments or homework that you can answer, and students will pay you for that. That sounds easy, answering the questions about the subjects you're good at. 
"School solver" is a website where students post their questions and projects. You will be an assignment solver; you will provide an answer and explanation to your response. If the student buys your answer, that's when you'll get paid.
Online teaching
Other than answering quick homework, you can also teach other students online. You can start with these websites. 
Vedantu is an India online tutoring website where you can teach any subject. Alki is a website for language teaching and learning. You can teach a language that you know.
You will need to create your profile and make sure to show your expertise. You are selling yourself in a way you are building credibility for the other students to trust you.
Dropshipping
Start your online Business with Drop Shipping.
You can start this service without investment. Drop Shipping is a retail fulfillment method where sellers do not buy any product. Yes, you do not require to preserve stocks in this service.
The good thing with this method is it requires low start-up costs. So that would mean minimum risk. And because no stocks needed, You will not be doing inventory, and best of all, you don't need a space for your business because it's online.
Fiverr
Sell your skills on fiverr.com. This is a platform where you can post your skills to get gigs, and people will pay for that. First, you need to set up your profile and display your skills. You will tell them what you can do. To make it easier, you can check out other profiles and make something similar as a reference.
Through Fiverr, you can earn by completing small tasks. As you get along, you discover skills that are popular on the site and learn them. Learning new skills is not bad. This will allow you to get more jobs.

Social media manager
Businesses are coming online; they need someone to manage their social network profiles, emails, and so on. 
You will assist them in managing their social media network. You can get the job from freelancer platforms like upwork.com.
Content Writing 
Work as an independent content writer or, join any digital company who need a material author
Content writing is an art. If you can master the art of composing well-written content, it can be an excellent source of earnings. Sites owners will employ you to compose blogs for their site, and they will pay you for per word.
This is a great gig to get if you have a knack for writing and like to research and learn new things.
Blogging 
Another thing which you can do with content writing is starting your Blog site and composing content for your website. You can even grow to make your full-time career in Blogging.
It is a rather lengthy procedure here; you need to invest some time and provide quality material to your readers. But as soon as you produce an audience then, you can earn more than an average job. 
This is how it works, Google will run advertisements on your blog, and you will make money for advertisements impression and clicks. Another way to earn is through Affiliate, where you will have audience companies pay you to compose an advertising post for them. 
Udemy
If you have any skills like photography, web development, Digital Marketing, Video Editing, and so on, sign up and register on Udemy. Just create and publish your courses once, and each time someone buys your course, you will get the cost. If you have the skill, then, make a video course and upload it on Udemy and begin earning.
For those who don't have the means to work online, here you can check some offline opportunities to earn.
Research assistant
If you do not prefer to become a Tutor for helping the students and still would like to work as a Teacher, then you can select the ideal job to become an RA.
The RA needs to understand the university research study process and in addition to teaching about the particular topic to compose a research study paper. The departments or professors will post their job openings for the Research Study Assistant through the school job postings. You can also approach professors directly to get your job offer.
Sell your hair
In India, selling hair is an opportunity. You can sell your hair or collect hair from salons. The hair you sell is weighed, so the more hair you earn more. You can sell them online at Buyandsellhair.com and OnlineHairAffair.com.
Cricket and plays 
Indians enjoy cricket and play daily. That is an opportunity for you to generate income.  Organize a little cricket competition in your location.
Charge groups to take part in the tournament and reveal a reward for the winning group of the game. If you charge 500 to each team as an involvement fee and overall ten groups registered now, you have collected 5000.
Are you up for the challenge?
These jobs can also prepare you for your career in the future. It's a learning process anyway where you hit two birds with one stone. Remember, to be successful in any way; you have to work and persevere to achieve your goals in life!